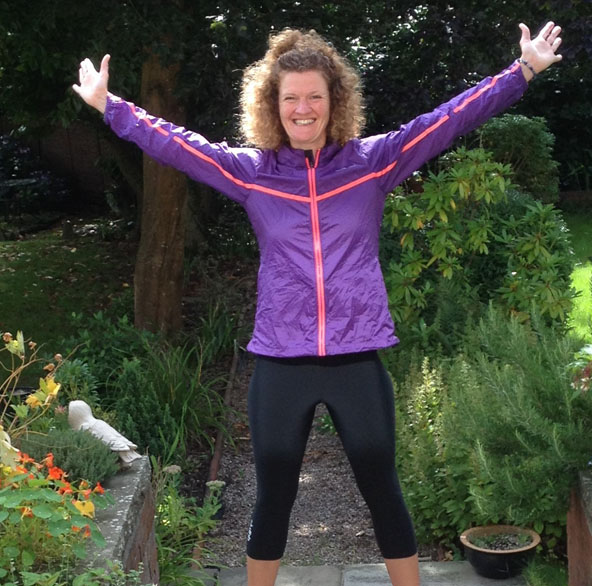 Welcome!
As a Leader in Running Fitness, affiliated to UK Athletics, I make no claims to be a certified coach, personal trainer or anything that involves taking exams. I am simply qualified to lead safe and enjoyable running experiences to people aged 12 and upwards. My aim is to fulfil that and to generate a love of running-related-fitness in all those who come to walkers2runners.
I started running as a teenager but, like many, I was distracted by 'life' (I even played Women's Rugby for a while!) and have only dusted off my trainers in recent years in an effort to get fit. In fact, it was a desire to do the London Marathon in my fortieth year that provided the motivation; I duly completed the event (what an experience!) in 2014. Although I am a member of an athletics club and compete for them in the cross country season, I would have loved to have joined a recreational running group (I know how it feels to be at the back!), so I thought I would start my own!
Having been a teacher for fifteen years, I have experience in methods of cajoling, encouragement and support; indeed one of the highlights of my career has been enthusing children to take up running. It really is an activity that anyone can do: all you need is a pair of trainers (and possibly a sports bra!), and you're off!
Since launching walkers2runners, I have met some truly wonderful women (men are welcome too!) and am so proud of all that they have achieved, whether it be walking, jogging or running our local parkruns at Bedgebury and Hastings, or completing the London Marathon. The group is also so much more than just a fitness activity: we meet for coffee after every Friday session; we have had some great birthday and Christmas socials; we have taken part in various 'fun runs, and some of the girls have even formed a 'joggers2singers' WhatsApp group, attending the Hastings Rock Choir!
The hardest step to joining a group is the first; once you have done so, you'll never look back! Lace up those trainers, take a deep breath and give it a go – I promise you won't regret it!
I look forward to welcoming you to walkers2runners!
Rachelx