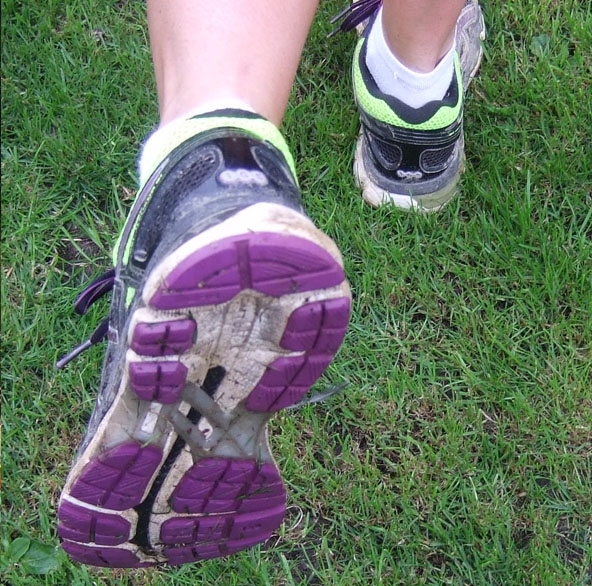 Kit
Joking aside, whether you are committing to walk, jog or run, the most important item you need is a decent pair of trainers. Spending up to £100 on a pair of shoes may seem indulgent, but buying trainers that support and fit well is really important to reduce the risk of injury.
"There's no magical shoe that makes running easier, but a bad shoe will ruin your running" (Bruce Wilk – physical therapist/coach).
Although there are plenty of sportswear outlets around, it is better to go to a specialist shop* where an expert can help you select the right pair for your needs… and your feet.
A well-fitting sports bra is essential for the ladies; there is a variety of brands and styles, but it is really important that you try before you buy. You should be able to slide two fingers under each strap and the base band ought to fit snugly.
There is a huge range of running apparel available, but the most important thing is to feel comfortable and wear clothing that allows you to move freely. As a rule, I would encourage shorts or jogging bottoms and a t-shirt for a session, bringing a sweatshirt along to put on when you have finished.
And don't forget a bottle of water!
*Running Hub in Southborough (TN4 0PJ) run by Alan Cheek, an experienced runner, is the 'go-to' shop for shoes, and all things running. I have discount vouchers….!!*
Uber Sports Cranbrook (TN17 3EE) also sells a range of sportswear.